Carton Live storage is designed to reduce operative picking and replenishment movements in the warehouse. It can also significantly increase storage density.
Case studies of carton live storage show drastic savings of between 40% to 70% in travel time compared to conventional shelving, and up to 30% in occupied floor space. Higher investment costs are often more than compensated by improvements in efficiency. Working to the principal of FIFO, order pickers can rely on the constant availability of goods, as all storage units move continuously and unassisted into the picking position.
Separate working aisles for picking and replenishment ensure that stock replenishment does not interfere with order picking. Carton live storage can be installed as a stand-alone operation, or retrospectively fitted under existing pallet racking installations.
The carton live gravity shelving beds are fully adjustable as your stock profile changes. Angled crank shelves at the picking face can make for more ergonomic picking. Guide rails at the replenishment face assist the correct placement of product on that fall by gravity to the pick face.
Before supplying carton live storage we always invite you to use our testbed facilities and bring your actual product to run on the rollers used in the gravity beds. This allows us to assess the angle the beds need to be set at (typically 4%, but fully adjustable). We can also determine whether we need to add brake rollers in the case of heavy or more fragile items. For even greater efficiency and accuracy pick by light technology can also be supplied or retro-fitted.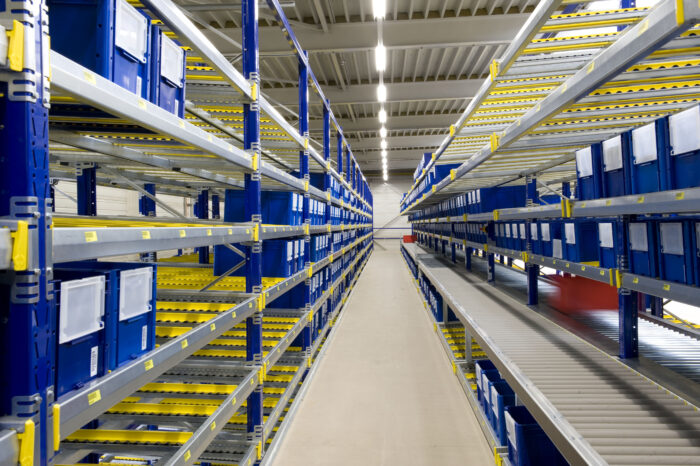 We are SEMA Approved
We have been awarded a Highly Commended Status by the Storage Equipment Manufacturers Association (SEMA).
READ MORE
Browse Our Catalogue
NSI Catalogue is a leading UK industrial supplier and workplace equipment company with over 20,000 items.
TAKE A LOOK